Stamp Collecting
I've been collecting stamps for the last 37 years. My collection includes postal history, postmarks, marine mammals, Earth's physical features, rocks & minerals, gems, jewelry, WWF, parrots, puffins, and VW Beetles. I also collect stamps from the Australia, Canada, Germany, Great Britain, Japan, Mexico, New Zealand and the US. If you have similar collecting interests, or if you have some items to trade, I'd love to hear from you. You can email me at stamps@jeffhayward.com.
If you collect bullseye cancels(SOTN), please check out the BCCC website http://www.bullseyecancel.com .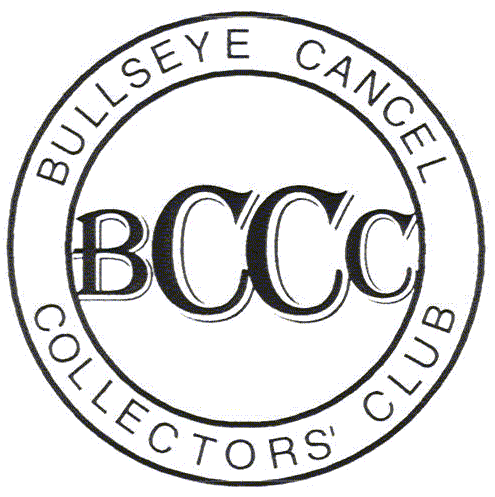 I'm a member of the
Links
| | | |
| --- | --- | --- |
| | Whale and Seal Postmarks - Lists of European whale and seal postmarks. | |
| | Virtual Stamp Club - We hope to provide a friendly, informative place to get the latest news about philately and postal services, along with discussion and, yes, an opportunity to buy, sell and trade stamps. The news will include press releases, stories from newspapers and wire services, and our own reporting. | |
| | TradeStamps - Are you looking to find other collectors that would like to trade stamps? Then this is the place. | |
| | Linn's Stamp News | |
| | Bob's Rock Shop: Collecting Rock Stamps | |
| | Sea Turtle Postage Stamps - Do you collect turtle stamps? Even if you don't, check out this site. It has lot'sof images and a downloadable list of all issued sea turtle stamps. You can even search the database by species or country of issue. | |
| | USPS Postal Bulletin - Get the latest information on new releases and pictorial cancels. | |
| | StampAlbums Web - Download album pages for many countries! You need Adobe Acrobat Reader to view and print the pages. | |
Here are some of the dealers I buy from. They have not asked to be listed. I'm listing them here because I have always been happy with the service I have received and the quality of their products. Your mileage may vary.

First Day Covers by Lloyd A. de Vries - Dragon Cards are produced for occasional U.S.issues, particularly those dealing with music. Most are cards; the majority measure 5"x7". All are produced in limited quantities.

America's (and the world's) largest Discount Stamp Collecting and Coin Collecting Supply Company.

This is the place to be for up-to-date news about new stamps of Great Britain, as well as all the new postmarks, many of them pictorial and of interest to thematic or topical collectors.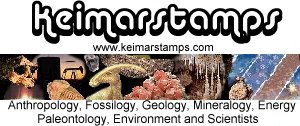 Keimar Stamps - If you collect stamps regarding geology, paleontology, meteorology, anthropology or egyptology, Keimar Stamps is the site for old and new issues.
last updated 5/6/2009